Natalie Bellew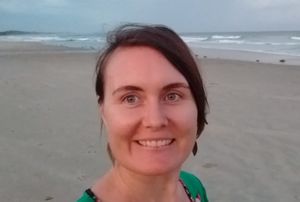 Natalie Bellew
~ Trustee
Natalie is a woman with a passionate heart and mind calling to the work of restoring ourselves and in turn restoring our earth to its rightful fullness, vibrancy and the semblance of balance required to live in harmony and peace in the short lives we are given! Natalie has worked for many years in Indigenous policy development at all levels of government and in delivering community development programs which included working and living in the Northern Territory for 13 years, in this time, Natalie focused her efforts on progressing the rights of women to live free from violence though policy reform and service development and building partnerships and networks to support women's services and non-government agencies achieve their aims an vision.
Natalie brings a strong social and public policy work history and skillset to her position as a volunteer Board member with Tree Sisters Australia and retrained as a Social Worker to be able to combine her love of conceptualising and progressing structural reform at a systemic level and honouring the importance of respectful relationships in promoting healing, recovery and new futures for people in a therapeutic setting. Natalie has worked with mainly traumatised population groups and is focused on working with children through art and play, in the future.
Natalie has a lifelong commitment to working with more marginalised groups of people with the intention of embracing and weaving together the 'good life' free from suffering that is available to us all that is unique and looks different for each of us.
Being involved in Tree Sisters nourishes a sense of purpose, belonging and ritual of communing with like-minded, energised and inspired sisters for Natalie and is a place to lean on each other while moving forward holding a shared bold vision of rejuvenation, replanting and reforestation at the same time.
It truly is a space to rest, be and do. Please join us!