Pollyanna Darling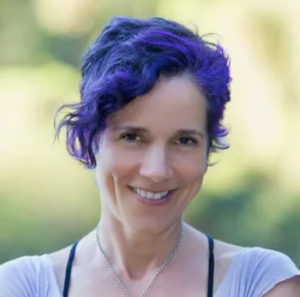 Pollyanna Darling
~ CEO
TreeSisters holds a piece of Pollyanna's heart and she has been involved since it was a tiny seed. She volunteered for TreeSisters for 7 years before stepping into the core team. She is committed to playing her part in bringing our beautiful Earth back to thriving. Pollyanna has a project management and systems background, and then spent many years helping women live from their deepest wells of courage and have significant impact on the future of our planet.
Here at TreeSisters, Pollyanna is CEO of TreeSisters Australia and is dedicated to growing a thriving TreeSisters network in Australia and New Zealand. She is also custodian of Community Engagement & Strategy for the global organisation.– how can we help you to step into nourishing sisterhood, fulfil your part in our global women's movement, bring your courage and gifts in service to life? We are building a grassroots movement that will change the world, and Pollyanna is here to help you find your place in that.
Pollyanna is also a mother of four boys, award-winning author, singer, passionate Earthlover, women's empowerment facilitator, and loud laugher.
Pollyanna is available for speaking engagements and workshops throughout Australia, to assist Australian TreeSisters to participate more deeply, and to create connections throughout the region. She can be contacted at pollyanna@treesisters.org